Common-Links Events
2022 North Ireland Data Center Leadership Summit (Rescheduled)
We're heading across the pond to Ireland in May to play 9 unique world-class golf courses. Focusing our rounds in the Eastern and Northern areas of the country, course styles will vary from the seaside, to the wonderfully challenging links style, to the greener inland parklands style. Whatever your style preference, every hole, every hazard and every shot is defined by nature's infinite presence and let's just hope you've all been practicing. The coffee cup at the end of the data center hall putting practice won't suffice for these undulations. This is a first time trip for some, a happy return for others, and a guaranteed experience of a lifetime for all.
2021 Common-Links Kiawah Cup
The biggest names in golf have made their mark on Kiawah's championship courses—both as designers and pro players putting their skills to the ultimate test during the Ryder Cup, PGA Championship, and other top-level tournaments, and now our group of golfers will have the opportunity to leave their mark during the 2021 Kiawah Cup!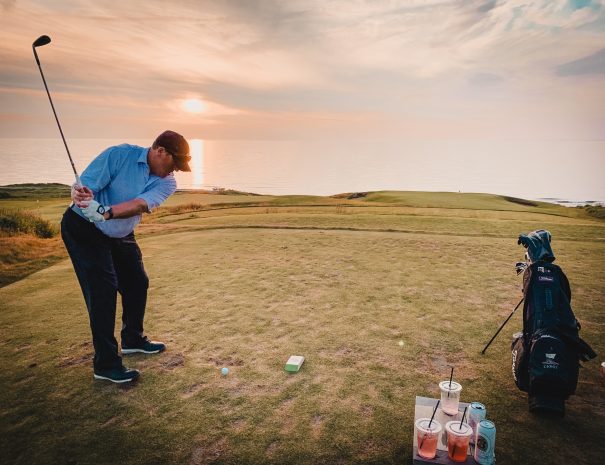 Nestled along the breathtaking shores of Cape Breton, Cabot Links is your invitation to a destination, a land, and a journey like no other. To a spellbinding time and place reminiscent of golf's beginnings, born out of our passion for authentic linksland golf. And where unbelievable shots, extraordinary experiences, and unforgettable memories await you each and every day.
2018 Kohler Power Systems Data Center Executive Golf Summit
The American Club in Kohler, WI is a Forbes Five-Star and AAA 5-diamond hotel. Kohler's Riverbend Members Only experience is yet a cut above. 18 rooms are being held for you and esteemed industry colleagues to escape to Riverbend's grandeur, esteemed history, and gracious ambiance. As host of the 2020 Ryder Cup, the quality of golf provided by Kohler requires little introduction. Golf Digest's 2017 Best Courses lists The Straits Course at #4, The River Course at #15, and The Irish at #45. Only one other location in the world boasts 4 courses of this collective quality.
Sand Valley is Mike Kaiser's Bandon Dunes of the Midwest. As with Bandon, doubters prevailed. Haters are going to hate. Golfers are going have faith, believe, and walk the walk. As with Bandon, this is Golf as it was meant to be. An exceptional piece of property in the middle of nowhere, improved by spreading out a golf course on top of it. Come with. Sponsor a foursome. Tell your friends … only the good ones though.
2018 Schneider Electric's Streamsong Cup V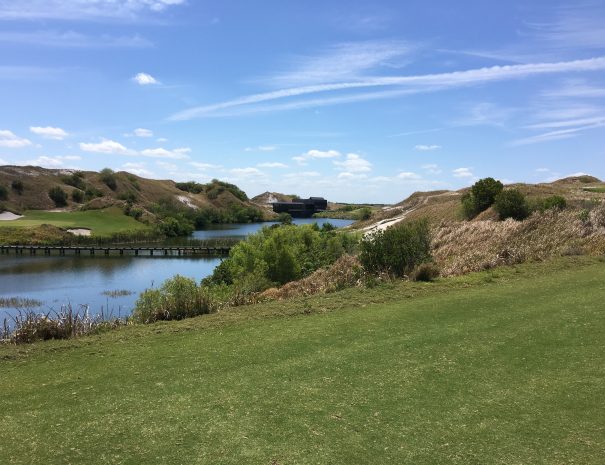 Schneider Electric's last hosted event showcased the addition of the Black Course to the venue. Designed by Gil Hanse the black adds a new dimension and depth to the Streamsong's already stellar golf offering. The architectural marvel of the Black's Clubhouse adds to the mystique and allure of Streamsong.
2017 Schneider Electric Streamsong Cup IV
Streamsong as a destination venue delivered and Schneider Electric decided to return. Set between Orlando and Tampa FL it's convenient to get to and yet you are removed from everything but the architecturally revered hotel, Fragmentary Blue bar, infinity pool, and vast expanse of golf options.
2016 WI Data Center Executive Tour
Back to WI on the same itinerary as 2012 but better weather and grown up courses. Pete Dye's masterpiece of The River Course at Blackwolf run as a warm up. PGA Championship and Ryder Cup host Whistling Straits. Then on to Erin Hills for what was one of the last few rounds before the course was closed for the 2017 US Open. Add a sunset champions dinner, some (a lot) of red wine, and some glow golf. Oh Mandy
2016 Schneider Electric Streamsong Cup III
Shifting venues, Schneider Electric's gracious hospitality moved to middle Florida to the acclaimed Streamsong Resort showcasing the Red and Blue Courses. Also, seemingly the origination of the Transfusion and widely regarded as the best on course food shacks.
DH Capital & Schneider Electric teamed up to co-host a unique event with significant others attending and participating in a multitude of activities at Sea Island in SE GA, a Forbes 5 Star destination 12 years in a row. Sea Island's most dramatic layout, Sea Island's Seaside Course is routinely ranked among the top 100 courses in the United States. Along with the Plantation Course, it is the home of the PGA TOUR's RSM Classic, a FedEx cup event hosted by Sea Island touring professional Davis Love III.
2015 Schneider Electric Bandon Dunes Cup II
Back to Bandon Dunes, Schneider Electric sponsored a 2nd event back in the lala land of "Golf as it was meant to be." Perhaps now made famous by the 2020 US Amatuer which showcased Bandon for first time on national television. Pure. Genuine. Work your golf bag and challenges you to hit shots you've never practiced. Bring your creativity.
2014 Schneider Electric Bandon Dunes Cup I
Golf as it was meant to be. Bandon Dunes is true to the spirit of Scotland's ancient links. Here, players immerse themselves in the traditions of a timeless game and the grandeur of Oregon's rugged coast. Sweeping, untamed shores stretch for miles. Primeval grassy dunes roll to the sea. Five distinctly different courses have been conceived in harmony with the natural environment. They combine with all the essential elements to reveal a new golf experience every time you play. The soul of the game resides here. Players walk. And at the end of the day, gracious hospitality comforts each guest like a warm, friendly embrace. This is Bandon Dunes.
Common-Links inaugural event brought 16 courageous souls to WI in late September to play a supreme tests of golf with The River Course at Blackwolf Run and then 2 major championship venues in Whistling Straits and Erin Hills.